Contact Us: alanasnook@yahoo.com

Call or Text: 570-765-3653

Quality Puppies for sale at affordable prices from Professional PA State licensed breeders. We are AKC inspected and meet or exceed all of their standards, as well. Health guarantee and lifetime support provided with all puppies!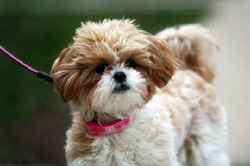 Thanks for stopping by our kennel's website. Feel free to browse the site and contact us with any questions you might have about our dogs or puppies for sale.
We are responsible, professional dog breeders. We are Pennsylvania state licensed and inspected, as well as AKC inspected we meet all of their standards satisfactorily. Any prospective puppy buyer is welcome to our facility to meet the puppies and their parents.
Feel free to call 570-765-3653 with any questions between the hours of 8 am and 8 pm or
email
anytime. Emails are usually answered within 24 hours. If we don't answer within 24 hours, please call and/or email again. Technology is not always 100% reliable. We are open BY APPOINTMENT ONLY. We are very busy and there is a good chance we will not be at the kennel if you come without an appointment. We are closed every Sunday for religious reasons (please do not ask us to compromise; the answer is no) and do not answer emails or phone calls on Sunday. Emails and phone calls received on Sunday will be returned on Monday. We do not allow visits or sales on Sunday, no exceptions. Thanks!

Please note: We CANNOT hold a puppy for you without a deposit. We receive many phone calls and emails every day and the puppy you are interested in may be sold before you can come visit him/her. Please keep this in mind when deciding whether or not to place a deposit on a particular puppy.
---
We recently completed our brand-new, state-of-the-art Kennel. Each dog has large inside runs and 20-foot outside runs, thick rubber mats, and plenty of room to run. Fresh, clean water is available 24/7 via the automatic waterers.The kennel is also 100% climate-controlled with a high-tech H-VAC system so our dogs and puppies are in a climate controlled area with a mix of fresh outside air and filtered air cirulation constantly. Humidity and odors are also controlled with the new system. Our kennel is completely washed down and sanitized every day with hot water. We have a 'play room' for the puppies to socialize with each other as well as with ourselves and our children. Visitors may play with the puppies there as well. Each mother has a private whelping area with extra heat if needed. You are welcome to come visit our kennel but we do not allow visitors into the actual housing area or whelping area for Bio-Hazard reasons and visitors may disturb the new mothers. Please call for an appointment. We do not have regular 'hours'. We usually schedule appointments for visitors any day till 5 pm weekdays and 3 pm Saturdays, except Sundays.
We use and recommend NuVet Vitamins for optimal health and nutrition!