Preparing for a New Puppy

We know that the prospect of adding a new puppy can be overwhelming. So, we have compiled this list of the basic essentials you should have on hand when you bring your puppy home and how to prepare:
· Breed/age-appropriate crate for sleeping and training. This will be just big enough for the puppy to turn around in and lay down. We do recommend getting a wire crate for the expected adult weight and just blocking it off until the puppy is grown. (Note: we will attach house and crate training tips to your puppy's starter kit)
· Harness/leash - we do not recommend starting your puppy on a collar for leash training. Harnesses are safer and more comfortable for your puppy to learn in. Our small breed puppies are approximately 3-4 pounds at 8 weeks old and our large breed puppies are approximately 8-10 pounds at 8 weeks old. Use that weight to gauge the size you should buy for your puppy.
· Toys - to discourage your new puppy from chewing things like shoes, you should be sure to have plenty of toys on hand when you bring him/her home. A variety of textures really helps your puppy to enjoy each one and get him/her through the teething stage.
· Puppy Training Aid Spray – this spray will help you train your puppy where to potty outside. By simply spraying "the potty spot" with this spray (available at WalMart, PetSmart, etc.), you can cut down house training time by weeks.
· Bed - you may want to consider a soft bed for your new puppy to sleep in and, if you will be spending a lot of time with him/her out of the crate, you may also want one for the living room, dining room, etc.
· Bowls – small bowls for eating and drinking. We recommend stainless steel as they are easier to clean later and deter chewing.
· Travel Carrier *optional – If you will be traveling with your puppy often, we recommend picking up a travel carrier, as well. For small breed puppies, you can usually use their sleeping crate, but you may want something smaller and more convenient for trips to the vet, etc.
· Brushes/grooming – be sure to start your new puppy on a regular grooming regimen immediately so that he/she becomes accustomed to it from day one. Most of our puppies will require brushing often to prevent matting, so be sure to have brushes on hand. Be sure to thoroughly brush before bathing to prevent further matting the coat. Be sure to have a gentle puppy shampoo on hand for when your puppy comes home. Other grooming items that are helpful are deodorizing spray and ear cleaning solution.
· Food – your puppy is currently eating Purina Puppy Chow Tender and Crunchy. If you wish to take advantage of our 2-year health guarantee, you will need to also give the NUVet vitamins. You can order at www.nuvet.com/96204 and they will let us know when you order for guarantee purposes. You are allowed to switch foods if you stick with a high-quality name brand, but we recommend continuing the vitamins for life.
· Treats – We are big fans of positive reinforcement, which is rewarding good behavior. Be sure to have some training treats on hand for bringing your puppy home. Pieces of the food may be used as well
​
Also, please be sure to
schedule your puppy's first health examination
with your licensed veterinarian in order to take full advantage of our health guarantee. It is required to be done within 10 days. It is a good idea, anyway, to get your puppy's records established and get any additional vaccines your veterinarian may recommend such as Lyme, Bordetella, etc. Your vet will also have great advice on when to spay/neuter your puppy.
Now is also a good time to find a reliable
dog walker or doggie daycare
for days that you will be gone long amounts of time. It is better to establish a line of communication now and register your new puppy with them so that you can easily drop them off in a last-minute or emergency situation!
You should also schedule your first
grooming appointment
soon, even if you do not think your puppy will need groomed for a while. It is best to get them accustomed to the groomer at an early age so that they are comfortable with being groomed throughout the rest of their lives.
As always, if you have any questions about the above information, do not hesitate to call or email!
Thanks!
The Shade Mountain Kennel Team

Click the bottle to order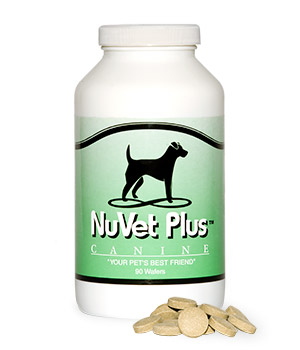 Preparing for Puppy: Bringing your puppy home